If you visit our
Houses for sale in Toronto
website, you may notice our motto:"Guiding you home" and our logo - the inukshuk. Inukshuk is not only our logo - we based our whole business philosophy on it!
If you don't know what is an inukshuk(so it means you ar not Canadian! :)) - inukshuk (or inuksuk, plural inuksuit) is statue, made of few stones, resembling cross-like figure (inunnguaqs are human like, with two separate legs). The have been erected by the Inuit, Inupiat, Kalaallit, Yupik, and other peoples of the Arctic region of North America, from Alaska to Greenland.
And in these days, they are erected by fans, tourist, artist, or just citizens on their gardens. You can find it in logos of many companies, institutions or persons. In a year, it will be world know - it was chosen as official logo for Vancouver 2010 Winter Olympic Games.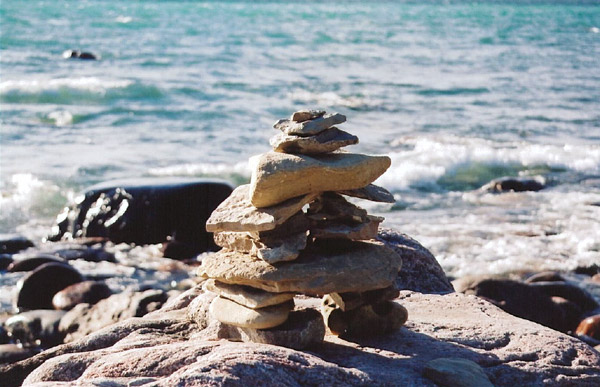 And why do we use it in
Toronto Houses for sale
company?
Because an Inuit word that literally translated means "stone man that points the way." Inukshuks are stone cairns that were erected by Inuit at prominent locations throughout the barrens to serve as guideposts or markers. They were also erected to help herd caribou during their annual migration towards where they could be more easily hunted by the ancient Inuit.
It resembles what we are doing - we are here to guide you safely and comfortably through the sale and/or purchase of your cherished asset, your home. We are not just here for today but for life. Our goal is to employ our combined experience and expertise to assist you to realize your housing dreams.